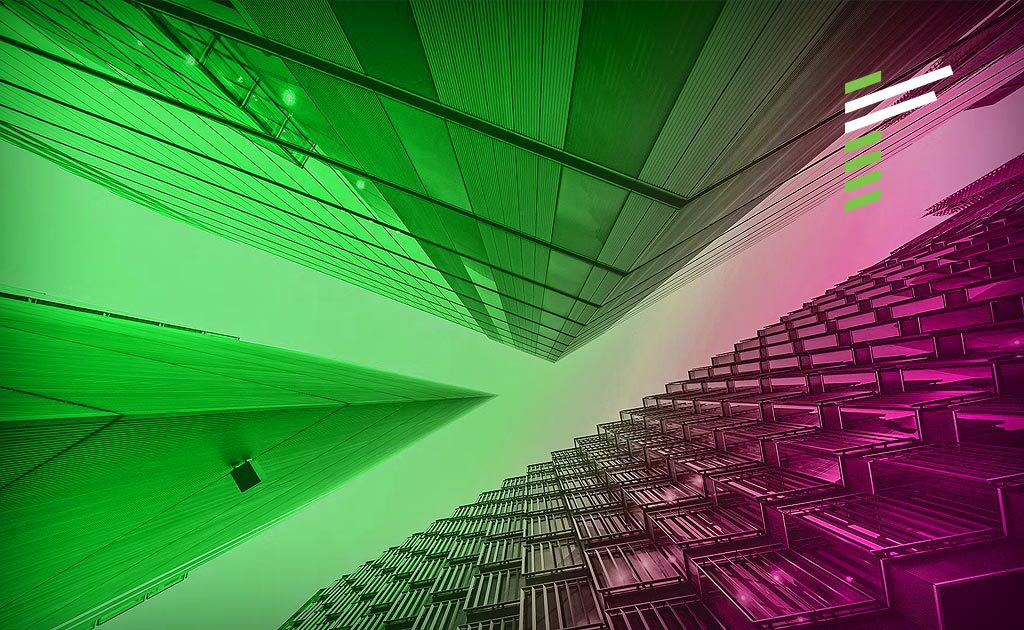 ESG Climate Action & Decarbonisation
Manage climate change risk and build a more resilient business
Manage climate change risk and build a more resilient business
ESG Climate Action & Decarbonisation
Manage climate change risk and build a more resilient business
Climate change is the most pressing challenge of our time and presents considerable opportunities to all businesses.
As more and more governments enshrine net zero commitments, companies need to proactively manage and prepare this transition. Change is coming to all of us and starting to understand what it means for you will provide obvious benefits in the near term.
Addressing your environmental impact offers a pathway to becoming a more sustainable business, one that is more competitive and capable of attracting new customers, talent, and investors. It will also enable you to access sustainable finance which has seen robust growth over the past decade. 
Companies that get their climate action strategy on point will be well placed to tap opportunities for growth while creating positive economic, environmental, and social impact.
Companies who are looking to get started face a variety of challenges, including:
We have not started defining our Green House Gas (GHG) inventory. Where do we start?
How could various climate change scenarios affect our business, and how prepared are we for these potential changes and risks?
How do we build a Net Zero plan in line with the company's core strategy and growth plans?
How can we build a Net Zero plan that delivers us a competitive advantage?
How can we best report our climate-related risks and opportunities in a way that is meaningful to our investors and other stakeholders?
Proactively managing climate change risks and transitioning to a more sustainable business model is essential. By addressing these challenges and seeking expert guidance, companies can not only secure a competitive advantage but also contribute positively to the environment and society.
Renoir Consulting offers end-to-end climate action and decarbonisation solutions encompassing the following key services:
Partnering with Renoir Consulting for end-to-end climate action and decarbonization solutions will enable businesses to navigate the complexities of this journey, ultimately fostering resilience and growth.
Greenhouse Gas (GHG) Inventory
Calculating your emissions footprint.
Companies cannot move forward with a comprehensive decarbonization plan until they 1) understand the source of all emissions associated with their activities, and 2) measure the emissions they produce.
Organizations that produce ESG reports may well have initiated their GHG emissions computation, yet many still don't report their Scope 3 emissions.
These emissions occur within the value chain and usually account for more than two thirds of a company's carbon footprint.
By conducting a complete GHG emissions inventory, companies can fully assess the GHG emissions generated by their operations (direct and indirect).
Produced in full alignment with the GHG Protocol, Renoir Consulting can conduct a GHG Inventory and produce a report that identifies:
The main sources of your Scope 1, 2, and 3 GHG emissions
Methods to gather high quality data
How to accurately compute GHG emissions
Any gaps in data and recommendations on how to fill them
Opportunities to reduce emissions
Let Renoir Consulting get you started on your decarbonization journey.
Climate Scenario Analysis
Calculating the potential cost of climate change.
Forward-thinking companies must prepare for the impact that various climate change scenarios could have on their businesses.
Companies can adapt and build resilience to climate change by strategically assessing climate risks. However, many organizations lack the know-how to conduct a thorough climate risk analysis.
Renoir Consulting can build models to assess the impact of various climate scenarios on your business.
Our comprehensive solution includes:
Climate risk models
Identifying physical and transition risk scenarios
Assessing the sensitivities of those risks
Estimating the financial impacts that various scenarios could have on your business
These insights are crucial for developing climate adaptation and mitigation strategies and will reassure stakeholders that your organization is taking action to manage the impact of climate change.
Decarbonization and Net Zero Strategy & Implementation
Gain a competitive advantage by becoming a climate leader
More and more governments are pledging to tackle climate change by transitioning their economies to net zero by 2050.
Even in countries that that have yet to make this commitment, companies are facing mounting pressure to decarbonize their operation in line with the Paris Agreement.
Companies that embark on an early transition can stay a step ahead of their competitors and create value for stakeholders in many ways, including increased efficiencies in sourcing capital.
Renoir Consulting can support you to develop and implement science-based strategies to achieve net zero by 2050.
Starting with a full GHG inventory to understand the source and extent of your emissions, we can devise strategies that include short- and long-term emissions reduction targets.
The plan will factor in:
Your sector decarbonization pathway
Alignment with national decarbonization strategies
Alignment with your company's growth plan
Considers the availability of sustainable technology and materials
Renoir Consulting can also guide you through the entire Science Bases Targets initiative (SBTi) validation process.
Communicating your climate strategy.
The Task Force on Climate Related Financial Disclosures (TCFD) is a reporting framework that helps organisations to disclose climate-related risks and to be transparent with stakeholders about how they are managing and mitigating those risks.
More and more companies are choosing to disclose their climate impact and action using the TCFD framework and the practice has become mandatory in some parts of the world.
The framework calls for companies to develop a thorough understanding of the various ways that climate change impacts their business, now and in the future. It involves conducting a climate scenario analysis and using the insight to develop a climate specific strategy.
The TCFD can enable companies to:
More effectively evaluate climate-related risks to their company, suppliers, and competitors
Make more informed decisions on where and when to allocate capital
Better evaluate risks and exposures over the short, medium, and long term
Renoir Consulting will guide you through the TCFD reporting process to:
Gather the necessary quantitative and qualitative data
Measure the impact that various climate scenarios could have on your company's financials
Produce a TCFD report that reflects your climate impact and risk mitigation efforts
Ensure alignment of the report with the framework
Build internal climate awareness and capabilities
Explore effective ways to adapt to and mitigate climate change risk
Renoir Consulting will produce a high-quality, impactful report that potential investors and other stakeholders can use for effective decision-making.
ESG Excellence
At Renoir, we have broad experience in designing and implementing Climate Action & Decarbonisation plans, delivering real business outcomes. We assist businesses in maximising their return on investment by identifying ESG opportunities and provide practical, sustainable solutions that align with your business strategy and goals.

Our team of ESG experts ensures that new ways of working are quickly adopted by the organisation, resulting in a new culture of working.
Beyond Strategy
Our ESG methodology enables to quickly analyse opportunities in any business and commits to delivering real, measurable business outcomes.

We will analyse your organisation and build a practical program with you to implement sustainable solutions.
Experts in Adoption
As part of the engagement, Renoir are experts in taking projects to full, sustainable adoption using our behavioural and cultural change methodologies.

This approach guarantees that we leave the organisation and your people with the ability to continue growing value long after the project is delivered.
Want to know more? Let's talk.
Let us help you navigate the increasingly demanding ESG landscape.