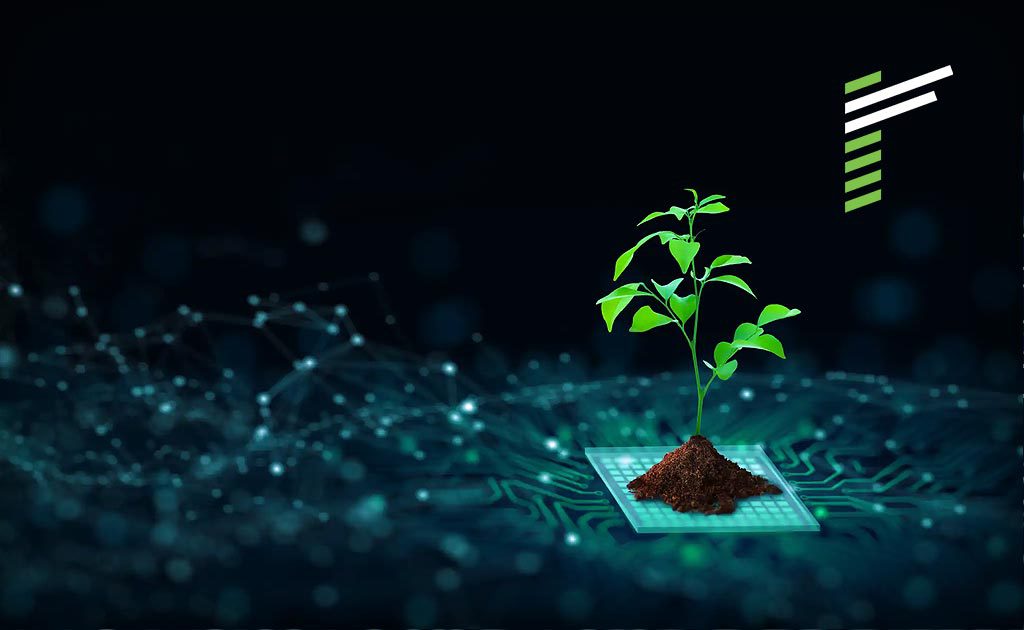 Turn challenges into opportunities: Start your ESG transformation now and leverage sustainability for strategic growth.
Turn challenges into opportunities: Start your ESG transformation now and leverage sustainability for strategic growth.
For companies that are prepared to grasp the opportunity, Environmental, Social, Governance (ESG) transformation offers a pathway to building more competitive, resilient, and future-ready businesses.
Potential investors, customers, employees, and business partners increasingly evaluate how a company manages the impact of its operations on people and planet, as well as how social, environmental, and governance factors might impact the company.
Organisations should adapt to this shift or risk seeing an adverse impact on their business.
ESG offers a proven framework for organizations to manage such risks while positioning themselves to take advantage of opportunities to create stakeholder value.
By committing to fully integrating ESG into their business models, companies can see a wide variety of benefits, including:
Manage ESG-related risks and take advantage of opportunities to create value
Access a larger pool of capital at potentially lower cost
Attract new investors, customers, and talent
Enhance operational performance
Build a stronger corporate brand and greater trust with all stakeholders
Attract a high ESG rating
To maximise these benefits, companies should be prepared to implement a comprehensive business transformation and embed ESG factors across the full spectrum of their operations, in alignment with their existing corporate strategy.
This process is a major commitment and involves navigating a series of challenges along the way.
From strategy to reporting, Renoir Consulting offers end-to-end ESG transformation services, including:
Stakeholder Engagement & Materiality Assessment
Identify the ESG factors that matter most to your company.
Determining the ESG factors that are most material to your business, and therefore the factors you should focus on, is the key to developing an effective strategy and action plan that will guide your company's ESG transformation.
However, with so many ESG topics to consider, getting started with ESG can be a daunting challenge for any organization. Engaging with key stakeholders to find out what matters to them is the key to determining your material topics.
Renoir Consulting takes a systematic approach to stakeholder engagement and materiality assessment. We assess your organisation's most significant impacts on the economy, environment, and people, as well as how those factors impact your organization.
In doing so, we can:
Identify key internal and external stakeholders
Determine effective stakeholder engagement channels
Design engagement surveys and questionnaires
Conduct stakeholder outreach
Analyse feedback to determine what matters to them
Determine and prioritise the list of material ESG topics that will inform the strategy
Conduct a peer analysis to see how your ESG topics compare with industry leaders
In addition, we can also provide a bespoke stakeholder engagement policy that supports continuous engagement and materiality assessment as your ESG journey progresses.
ESG Gap Analysis: Assessing your readiness to move forward
Before devising an ESG strategy, companies should conduct a Gap Analysis to assess the organisation's ESG maturity level.
A Gap Analysis enables you to assess your current ESG performance versus objectives and identify the steps needed to achieve your ambitions. It benchmarks your company against peers, global ESG leaders, industry best practices, as well as global and local ESG requirements.
By mapping your company's entire value chain against ESG risks and opportunities, a company can develop a clear understanding of its ESG gaps and identify the processes and mechanisms that need to be implemented to achieve ESG transformation.
Renoir Consulting can deliver a comprehensive Gap Analysis report that identifies:
Current ESG maturity level
Strategic ESG issues to focus on
ESG Gaps compared to set targets, peers, and best practices
Recommendations on how to bridge ESG gaps
Conducting a Gap Analysis is an essential pre-requisite for identifying the pathway for an enhanced ESG performance, including setting specific goals, establishing metrics, and considering what to report on.
Governance: Embedding ESG into your Corporate Governance structure
Many companies choose to delegate responsibility for ESG to internal departments, but this is unlikely to achieve optimum results. ESG transformation requires governance to be embedded at the highest levels of the organization.
This ensures that ESG is given due weight and can be fully integrated with the corporate strategy, culture and business model in order to achieve maximum impact.
The benefits of embedding ESG within the governance structure include:
Better alignment of your ESG strategy and corporate strategy
More effective and efficient implementation of your ESG strategy
More transparency, accountability, and effective oversight of ESG matters at Board level
More effective ESG risk assessment and management
Reassure stakeholders that ESG is a priority for the company
However, there is no 'one-size-fits-all' approach to effective ESG governance. Renoir Consulting will analyse and assess your existing governance structure and recommend a bespoke approach to embedding ESG.
We can advise on the most effective structures required to embed ESG into your business model, including:
Assign Board and Management level roles and responsibilities
Establish a Sustainability Committee and Charter to ensure effective oversight of ESG matters
Embed ESG into the performance and remuneration structure
Increase ESG knowledge and build internal capacities at all levels of the company
Strategy: Creating an actionable strategy and roadmap
Recognizing the potential benefits and taking the decision to move forward is the first step on the road to ESG transformation. Renoir Consulting supports clients to navigate the complexity of ESG and develop a tailored strategy to achieve maximum impact.
A comprehensive ESG strategy should:
Identify and prioritize key material ESG topics to achieve maximum impact
Be aligned with the existing corporate strategy and growth plan
Embed sustainability into the Corporate Governance framework
Embed ESG into the Risk Management Framework
Identify ESG Strategic Pillars, objectives, and initiatives
Set KPIs and targets to ensure progress over time
Define policies, procedures, and best practices
Create organizational awareness and build internal capacities
Include mechanisms to monitor, measure, and report progress
By doing all of the above, companies can define a clear roadmap to accelerate their ESG transformation journey to drive growth and create enterprise and stakeholder value.
Implementation: Following through with your ESG transformation
To achieve ESG transformation, your strategy must be accompanied by effective implementation.
However, organizations often lack the resources, in-house expertise, or structure needed to implement the strategy.
Renoir Consulting can design the necessary governance structure, and identify the resources and expertise required to ensure that the strategy is implemented according to set deadlines.
In addition, we support clients to implement initiatives that require niche ESG expertise, including net zero plans, climate scenario analysis, or sustainable supply chain policies.
We can set up a Transformation Management Office (TMO) to oversee the implementation of the ESG strategy. Operating as an independent function embedded with the client, the TMO will:
Ensure close collaboration and communication between Renoir and key internal stakeholders
Enable the efficient deployment of expertise and resources
Ensure implementation of a unified methodology and delivery framework
Ensure transparent and effective project management according to best practices
Track progress and measure outcomes against objectives
Renoir Consulting guides clients through the entire implementation process to ensure effective ESG transformation.
ESG Reporting: Communicating your ESG strategy and performance
Reporting enables organisations to be transparent and communicate their ESG strategy and performance to key stakeholders, who increasingly take ESG performance into account when making decisions.
It also supports the ESG transformation journey, by enabling companies to track their progress over time. Companies can use the report as a benchmark and a platform to refine their strategy or set more ambitious goals to advance their journey.
However, companies looking to get started face a variety of challenges, including:
Choosing appropriate reporting standards and frameworks
Applying the standards effectively
Aligning different standards if using more than one
Choosing which ESG topics to report on (Materiality Assessment)
Gathering qualitative and quantitative data
Calculating GHG emissions
Choosing an appropriate format and structure for the report
Renoir Consulting's proprietary reporting process addresses these challenges.
We ensure that your report will:
Comply with applicable reporting regulations
Be fully aligned with reporting standards and other local/global ESG initiatives
Reflect your company's performance on all key material ESG topics
Capture the various ESG related initiatives that have been implemented during the year
Contain accurate data that satisfies the needs of all key stakeholders
Be clearly structured and presented to tell a compelling story
Renoir Consulting manages the entire reporting process, culminating in a report that contains a wealth of decision-useful data and delivers maximum impact.
From strategy to reporting, Renoir Consulting offers end-to-end ESG transformation services, including:
Focus on real outcomes
At Renoir, we have broad experience in assisting companies to benefit from ESG implementations, delivering real business outcomes.

We assist businesses to minimise risks and maximise their return on investment by identifying ESG opportunities and provide practical, sustainable solutions.
Measurable Results
Our ESG Transformation methodology enables to quickly analyse opportunities in any business and commits to delivering real, measurable business outcomes.

We will analyse your organisation and build a practical program with you to implement sustainable solutions.
Experts in Adoption
As part of the engagement, Renoir are experts in taking projects to full, sustainable adoption using our behavioural and cultural change methodologies.

This approach guarantees that we leave the organisation and your people with the ability to continue growing value long after the project is delivered.
Want to know more?
Let's talk.
Let us help you navigate the increasingly demanding ESG landscape.