The International Sustainability Standards Board (ISSB) has launched two new reporting standards in June 2023, which are expected to be adopted globally. What can reporters expect from the standards and what should they do now?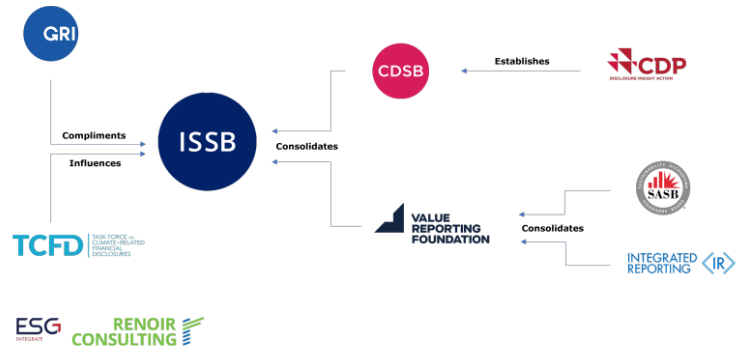 The ISSB was launched at COP26 in November 2021 with the intention of establishing a global baseline of sustainability-related disclosure standards.  
The standards are designed to support investors and other capital market participants by providing them with decision-useful information about companies' sustainability-related risks and opportunities. 
Why were they launched? 
Currently, issuers and investors are confronted with a challenge due to a lack of consensus on appropriate sustainability disclosures and a lack of quality data on which to base their disclosures.  
As such, the ISSB standards represent a shift away from a fragmented landscape of voluntary standards towards unified global sustainability reporting standards. 
Established by the International Financial Reporting Standards (IFRS), the ISSB has four key objectives: 
To develop standards for a global baseline of sustainability disclosures 
To meet the information needs of investors 
To enable companies to provide comprehensive sustainability information to global capital markets 
To facilitate interoperability with disclosures that are jurisdiction-specific and/or aimed at broader stakeholder groups 
The ISSB says it has backing from a wide range of global stakeholders including the G7, the G20, the International Organization of Securities Commissions (IOSCO), as well as Finance Ministers and Central Bank Governors from more than 40 jurisdictions. 
Where are we now?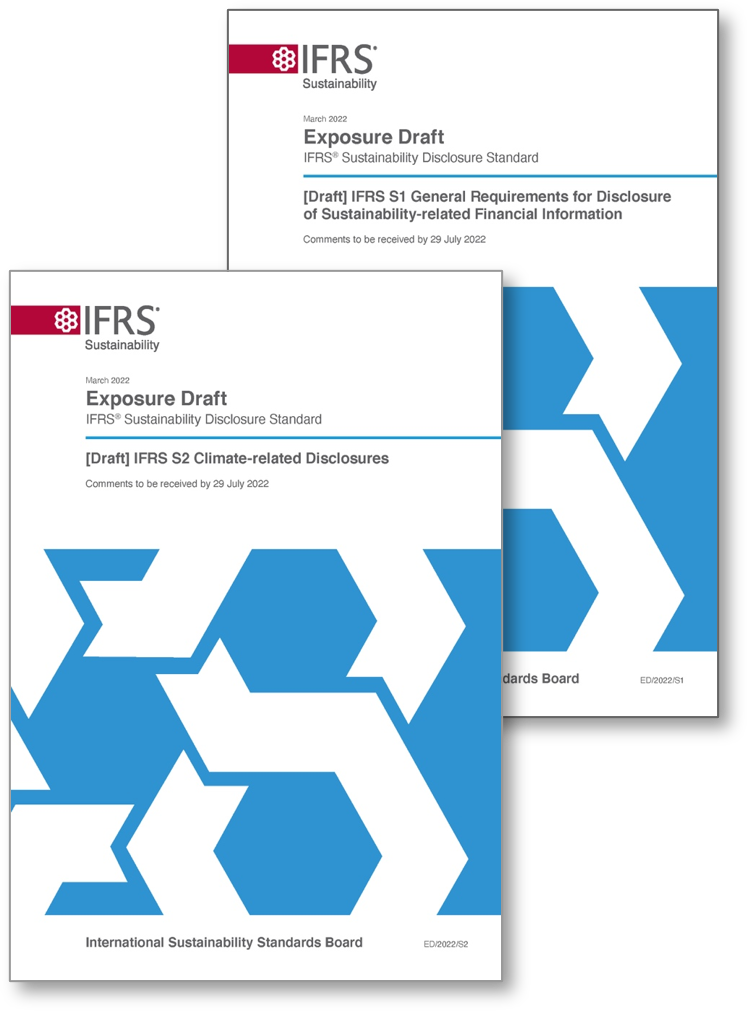 The ISSB has issued two new standards in June 2023:  
These will be effective for annual reporting periods from 1 January 2024, meaning businesses would issue their first sustainability-related reports in 2025. 
Furthermore, in response to urgent calls from investors to prioritize the introduction of climate-related disclosures, the ISSB announced a set of transitional 'reliefs' meaning that in the first year of reporting, reporting entities will not need to: 
Provide disclosures about sustainability-related risks and opportunities on topics other than climate-related information 
Provide comparative information 
Provide annual sustainability-related disclosures at the same time as the related financial statements 
Disclose Scope 3 Greenhouse Gas Emissions (GHG) 
Use the GHG Protocol to measure emissions, if they are currently using a different approach 
Key Features 
Single Materiality 
A key feature of the ISSB standards is that they focus on single materiality, or requiring companies to disclose information about sustainability-related risks and opportunities that could impact their business. This differs from the double materiality approach which also focuses on the impact a business has on the environment and on society.  
The information disclosed is structured around the four pillars of Governance, Strategy, Risk Management, and Metrics and Targets, similar to the TCFD, and how a company uses these to manage sustainability-related risks and opportunities. 
Interoperability 
The ISSB strives to foster 'interoperability' by coordinating with other standard setters that choose to report additional information for the benefit of a broader group of stakeholders beyond just investors. This includes the GRI, with which the ISSB has an MoU to explore ways to cooperate and combine their efforts, as well as the European Financial Reporting Advisory Group (EFRAG) which is developing the European Sustainability Reporting Standards (ESRSs). 
International Adoption 
IOSCO, a worldwide association of national securities regulatory commissions which regulates more than 95% of the world's securities markets in more than 130 jurisdictions, is expected to play a key role in determining whether the ISSB standards achieve widespread adoption.  
IOSCO has said that, once the standards have been issued, it will quickly move to assess them against its agreed criteria. The organization has also noted that maximizing interoperability between the ISSB standards and other standards across the world will be an important factor in its final decision. 
Another key consideration for IOSCO is that companies of all sizes should be able to apply the standards. IOSCO and ISSB are collaborating on the development of a comprehensive capacity-building programme to assist regulators to implement the ISSB standards, a strong signal that an endorsement will be forthcoming. 
It will be up to regulators in individual jurisdictions to determine the exact start dates and whether the ISSB standards will be mandatory or not.  
What you need to do 
We recommend that organizations should prepare for the introduction of the ISSB standards by doing the following:  
Review the ISSB's proposed standards and supporting materials   
Start implementing the SASB Standards & TCFD recommendations  
Apply the necessary internal processes to enable simultaneous publication of sustainability reports and annual audited financial statements 
How we can help 
Renoir Consulting works with companies that have already begun their ESG reporting journey to understand how the ISSB standards will impact their existing reporting process and advise on the adjustments they need to make. 
Getting started with ESG reporting? We can offer support throughout the entire process.