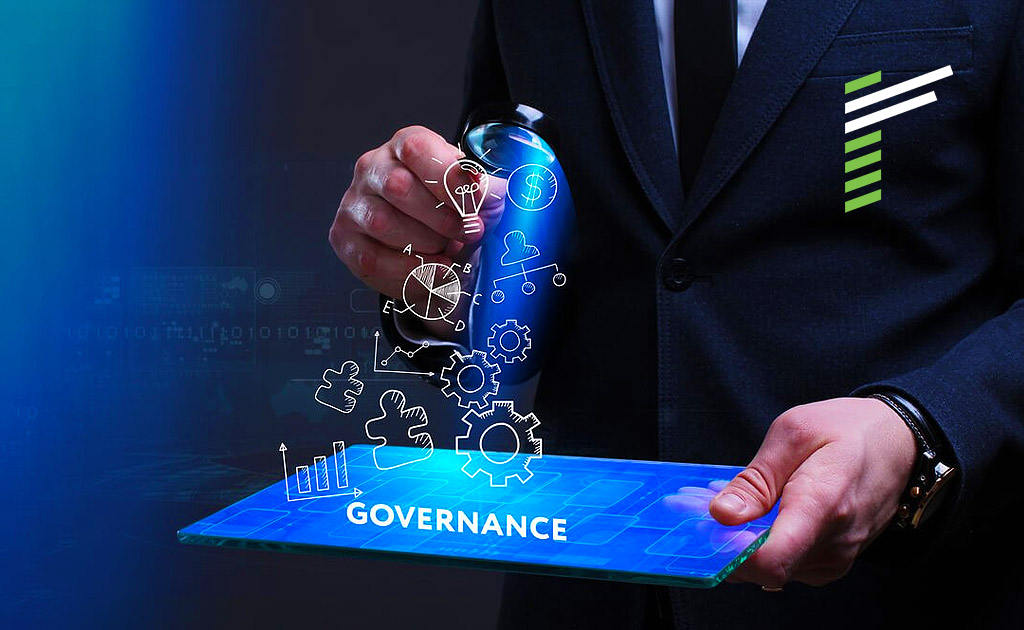 Excellence in IT Governance: Align business transformation and value generation. 
Excellence in IT Governance: Align business transformation and value generation. 
A robust IT Governance framework supports compliance and risk management. Moreover, it also ensures that IT investments are closely aligned with business strategy and goals, facilitating better decision-making.
As such, the framework ties together business transformation and value generation. It steers digital transformation initiatives by ensuring alignment with strategic objectives and determining the most beneficial IT investments. This leads to better use of resources, more successful IT projects, and, ultimately, improved business value.
By laying down a clear structure for strategic alignment, responsibilities, decision rights, and accountability, IT governance enhances operational efficiency, drives innovation, and creates a system that supports the company's growth and sustainability.
Typically, our clients tell us they face the following IT Governance challenges: 
KEY CLIENT CHALLENGES 
Are our IT investments strategically aligned to our business goals?
Do we have a clear view of the risks related to our IT operations and how to mitigate them?
Is there sufficient IT representation at the strategic level?
Are we adapting quickly enough to changes in the IT landscape?
Are our IT Governance structures and processes efficient and effective?
How can we foster an IT culture centred on value creation and continuous improvement?
Are our IT projects delivering the expected benefits and return on investment?
Do we have suitable performance metrics in place to monitor IT's contribution to the business?
Is there clear communication and understanding between our IT and business units?
How can we ensure regulatory compliance in our IT operations?
If you're seeking to align your IT investments with your business strategy, manage IT-related risks, or drive digital transformation, let's start a conversation. Reach out to us to discuss how our IT Governance programs can help guide your business towards its strategic objectives.
OTHER DIGITAL TRANSFORMATION SERVICES
Focus on real outcomes 
At Renoir, we have over 20 years of experience in Digital Transformation programs for our clients. We assist businesses in maximising their return on investment by identifying opportunities across their entire value chain and providing practical, sustainable solutions. 

Our team of experts in change management ensures that the new culture and ways of working are quickly adopted by the organisation. 
Measurable Results 
Our methodology enables to quickly analyse opportunities in any business. We commit to delivering real business outcomes.

We will analyse how your company can most effectively grow and build a practical program with you to implement sustainable solutions. 
Experts in Adoption
Renoir has more than 20 years' experience in taking projects to full adoption using our behavioural and cultural change methodologies.

This approach guarantees that we leave the organisation and your people with the ability to continue growing value long after the project is delivered. 
Begin your digital transformation today
Work with us to future-proof your organisation in an ever-evolving world.