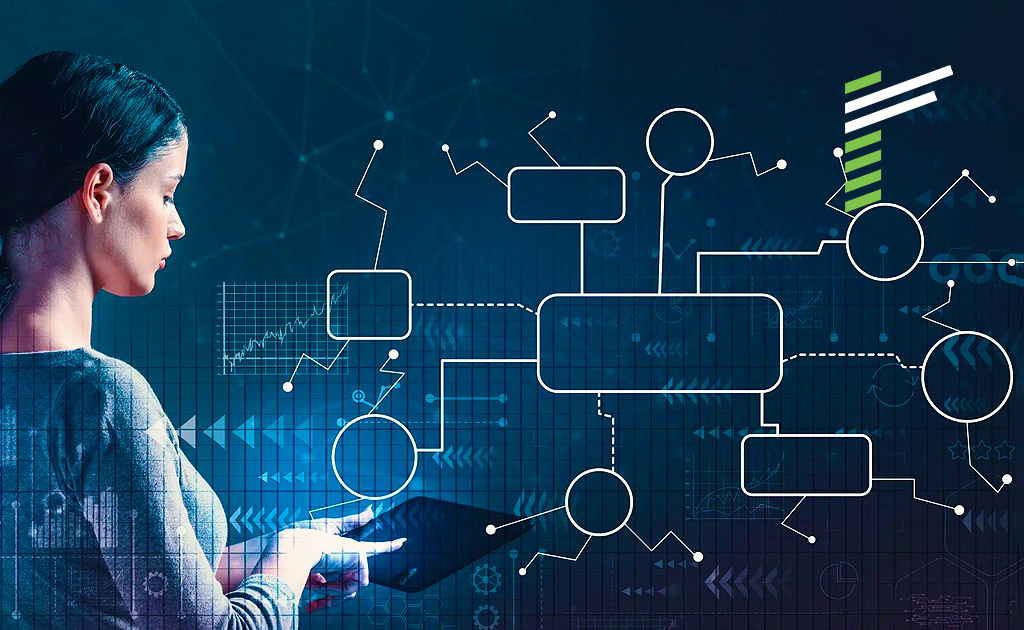 Optimise your IT infrastructure to streamline operations, reduce costs and enhance agility
Optimise your IT infrastructure to streamline operations, reduce costs and enhance agility
Enterprise Architecture (EA) is critical for business transformation and value generation as it provides the backbone for all digital solutions, linking everything together into a cohesive system landscape, like a city's blueprint from a bird's-eye view.
Through EA, an organisation can understand its current state, envision its desired future, and plot a course to get there. It organises an organisation's assets and operations in a manner that supports the execution of the digital strategy.
By identifying potential improvements, removing redundancies, it allows for a more efficient management of the system landscape. Furthermore, EA facilitates the adoption of new technologies and integration of different business units, enabling an organisation to adapt swiftly to market changes and capture new business opportunities.
Furthermore, enterprise architecture not only facilitates change management and promotes innovation for a lasting competitive innovation but also integrates cybersecurity measures to mitigate risks, ensuring a secure and resilient digital system.
Renoir can help organisations with the formulation of EA strategy, the design of IT infrastructure, system integration, and the creation of a roadmap for the implementation of new technologies. Importantly, we deliver change management programs to ensure that changes in the ways of working are fully adoption by the organisation and its staff.
Typically, our clients tell us they face the following challenges regarding Enterprise Architecture: 
KEY CLIENT CHALLENGES 
Am I investing adequately in our Enterprise Architecture to ensure it stays up to date with business needs?
Is our Enterprise Architecture governance structure robust enough to ensure alignment with our business strategy?
How do we align our Enterprise Architecture with changing business goals and strategies effectively?
Are we leveraging our Enterprise Architecture to drive operational efficiency and cost savings?
How can we use Enterprise Architecture to support our digital transformation journey?
Is our Enterprise Architecture facilitating the integration of new technologies swiftly and effectively?
How can we use Enterprise Architecture to mitigate business risks and foster resilience?
Is our Enterprise Architecture flexible enough to adapt to unexpected market changes or disruptions?
How well does our Enterprise Architecture support our innovation initiatives?
Are we effectively communicating the importance of Enterprise Architecture across all levels of the organisation?
The alignment of EA with business strategy is not a one-time event, but an ongoing process. Renoir is ready to guide you on this journey and help you maximise the value of your transformation efforts. Let's talk.
OTHER DIGITAL TRANSFORMATION SERVICES
Focus on real outcomes 
At Renoir, we have over 20 years of experience in Enterprise Architecture and Digital Transformation programs for our clients. We assist businesses in maximising their return on investment by identifying opportunities across their entire value chain and providing practical, sustainable solutions. 

Our team of experts in change management ensures that the new culture and ways of working are quickly adopted by the organisation. 
Measurable Results 
Our methodology enables to quickly analyse opportunities in any business. We commit to delivering real business outcomes.

We will analyse how your company can most effectively grow and build a practical program with you to implement sustainable solutions. 
Experts in Adoption
Renoir has more than 20 years' experience in taking projects to full adoption using our behavioural and cultural change methodologies.

This approach guarantees that we leave the organisation and your people with the ability to continue growing value long after the project is delivered. 
Begin your digital transformation today
Work with us to future-proof your organisation in an ever-evolving world.
How to close the digital transformation gap and grow your business
At a Glance It is important to have an integrated information structure as an engine to drive business growth. Optimising content management is imperative…
What does it mean to be "digital"?
At a Glance There is a common phenomenon among organisations where they suddenly realise that they are operating in a digital environment, declare digital…
The 4 Levers of Digital Transformation
At a Glance Embracing digitalisation goes beyond the mere technological adoption as it requires a comprehensive transformation of organisational policies, systems, and practices When…