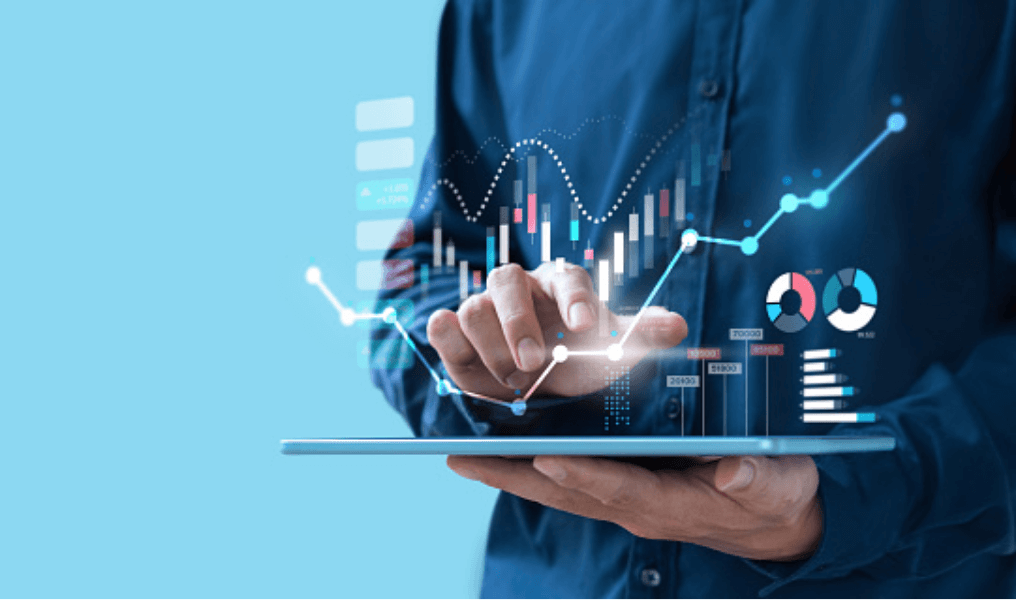 Generate insights to make better decisions, faster
Generate insights to make better decisions, faster
Data and Analytics are uniquely valuable assets that offer companies tremendous opportunities to accelerate growth and increase efficiencies.
Companies who leverage their data assets properly are becoming market leaders. They continuously gain deep insights, uncover new opportunities, get to market faster and quickly increase their competitiveness. Their dynamic, transparent and agile cultures support an habitual exploration of opportunities at all levels of the organisation.
Data and Analytics are often underutilised, despite having vast potential to increase value for shareholders, customers, and employees alike.
How do we define a cohesive business or data strategy?
How can we use data to better validate or inform key business decisions?
How do we increase speed to market, and adapt faster to customer needs?
How can we leverage data to reduce operating costs?
The increasing speed of market developments, evolving customer preferences and increased competition, require companies to constantly adapt to be successful. Never has there been this much disruption this quickly, enabled by technology's ability to scale quicky.
Large corporations need to meet the market and match much smaller, agile competitors regarding speed to market, cost, creativity and culture. Data and analytics provide a pathway to deliver this and offer many opportunities to build value that all too often remain hidden.
Data & Analytics Products
Centres of Data Excellence
We have established Centres of Excellence worldwide with in-house Data Engineers, Data Analysts, Data Scientists, Solution Architects, Digital Programme and Project Managers.

We utilise the best-in-class but also best-fit for your organization data analytics and visualization solutions, Artificial Intelligence (AI), Machine Learning (ML), Internet of Things (IoT) and data lake cloud solutions.
Beyond Implementation
We are not just system implementors but also management consultants at heart.

This means that we will analyse what value your business needs to deliver from its data, and how to best adopt to the changes required. We then help you to deliver the technical implementation and adoption of it.
Experts in Adoption
As part of the engagement, Renoir has more than 20 years' experience in taking projects to full adoption using our behavioural and cultural change methodologies.

This approach guarantees that we leave the organisation and your people with the ability to continue to grow value long after the project is delivered. 
Harness the power of data
Unlock the full potential of your data and drive better decisions.
Manufacturing ERP software compliance soars with MCS system
At a Glance In this project with Renoir, a steel manufacturing client had the objective of implementing digital dashboards, raising compliance and improving performance…
Business Intelligence: A path to better business
At a Glance The global business intelligence market is growing, at a CAGR of 9.1% over a seven-year forecast period, from 2023 to 2030….
How to move beyond spreadsheets for better business processes
At a Glance Spreadsheets are a useful tool for business planning and performance management because of their low cost and flexibility. Heavy reliance on…