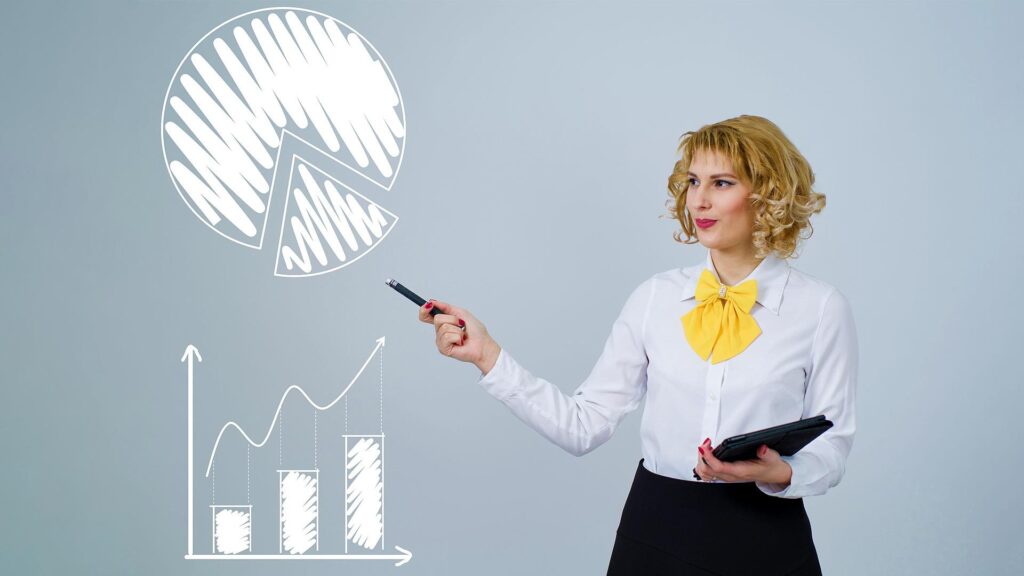 Make rev­enue growth a real pri­or­i­ty for your business
Make rev­enue growth a real pri­or­i­ty for your business
Grow­ing rev­enue is crit­i­cal for com­pa­nies as it direct­ly impacts their prof­itabil­i­ty, abil­i­ty to rein­vest in the busi­ness, and long-term via­bil­i­ty. It attracts investors, improve brand recog­ni­tion, and pro­vides a com­pet­i­tive edge. Com­pa­nies that fail to achieve rev­enue growth risk stag­na­tion, missed oppor­tu­ni­ties, and ulti­mate­ly, fail­ure in the marketplace.
Renoir has exe­cut­ed numer­ous projects with our clients to grow rev­enues. Under­stand­ing the best method­olo­gies to deploy to achieve rev­enue growth from fast mov­ing con­sumer goods to large cap­i­tal projects.
Whilst the notion to pri­ori­tise rev­enue growth is obvi­ous, it is not always obvi­ous where to invest to get the results you seek, and how to best achieve them. Part of the prob­lem is that there can be many rea­sons, or com­bi­na­tions there­of, why clients are not reach­ing their rev­enue poten­tial. At times, com­pa­nies are unsure why they are lag­ging indus­try averages.
Our clients tell us that their key rev­enue growth chal­lenges are as follows:
How do I fur­ther improve the per­for­mance of my sales channels?
How can I opti­mise my prod­uct port­fo­lio to bet­ter meet cus­tomer expectations?
How can I improve the use of my data and ana­lyt­ics, so I receive real insights that dri­ve the right actions?
How do I fur­ther improve my dig­i­tal mar­ket­ing strat­e­gy, so that can keep chal­leng­ing my competitors?
How can I bet­ter align the cus­tomer expe­ri­ence with the company's brand and val­ues, so that I can build mean­ing­ful differentiation?
Why do our mar­ket­ing efforts not return the intend­ed results?
How can we prop­er­ly sup­port our intend­ed or cur­rent growth trajectory?
Mar­ket lead­ers are seri­ous about meet­ing the never-ending chal­lenge to increase rev­enue and will reg­u­lar­ly assess rev­enue poten­tial and oppor­tu­ni­ties. This ensures that new rev­enue streams, improved solu­tions for exist­ing prod­ucts and ser­vices, sys­tems and process­es, and strate­gic invest­ments are iden­ti­fied and actioned. Exter­nal fac­tors such as eco­nom­ic down­turns, changes in con­sumer pref­er­ences, inno­va­tions and increased com­pe­ti­tion can also be impor­tant risks or oppor­tu­ni­ties. Make sus­tain­able rev­enue growth a top pri­or­i­ty, and you will not only increase prof­itabil­i­ty but also cre­ate a cul­ture of inno­va­tion and progress that inspires you, your com­pa­ny and your cus­tomers alike.
Rev­enue Growth Products:
Focus on real outcomes
With more than 20 years' expe­ri­ence in imple­ment­ing Rev­enue Growth projects for our Clients in many indus­tries, we are dri­ven to grow revenue.

Renoir helps busi­ness­es grow their rev­enue by iden­ti­fy­ing oppor­tu­ni­ties across their val­ue chain and pro­vid­ing prac­ti­cal and sus­tain­able solu­tions. Our change man­age­ment exper­tise ensures the new ways of work­ing are rapid­ly adopt­ed by the organ­i­sa­tion and a new cul­ture of work­ing is achieved.
Mea­sur­able Results
Our method­ol­o­gy enables to quick­ly analyse oppor­tu­ni­ties in any busi­ness and com­mits to deliv­er­ing real busi­ness and rev­enue outcomes.

We will analyse how your com­pa­ny can most effec­tive­ly improve across your val­ue chain and build a prac­ti­cal pro­gram with you to imple­ment sus­tain­able solu­tions that last.
Experts in Adoption
Renoir has more than 20 years' expe­ri­ence in tak­ing projects to full adop­tion using our behav­iour­al and cul­tur­al change methodologies.

This approach guar­an­tees that we leave the organ­i­sa­tion and your peo­ple with the abil­i­ty to con­tin­ue grow­ing val­ue long after the project has been delivered.
Want to know more?
Let's talk.
Make rev­enue growth a real pri­or­i­ty for your business.
Let's get started.
Dri­ving Oper­a­tional Excel­lence: The Pow­er of Man­age­ment Sys­tems and Cul­tur­al Transformation
INTRODUCTION In util­i­ty indus­tries, the sig­nif­i­cance of robust man­age­ment sys­tems, process­es, and con­trols can­not be under­stat­ed, par­tic­u­lar­ly for very large util­i­ty com­pa­nies serv­ing millions…
The Pow­er of Micro­fi­nance: Catalysing Eco­nom­ic Growth with a 57% Jump in Loan Value
INTRODUCTION Micro­fi­nance serves as a bea­con of finan­cial hope for indi­vid­u­als and small busi­ness­es in devel­op­ing regions. It serves as a means of economic…
Meet­ing the chal­lenges of a com­pet­i­tive future by build­ing on the foun­da­tions of suc­cess­ful change
Back­ground Thanks to the ear­ly suc­cess record­ed from the results in our pre­vi­ous col­lab­o­ra­tion with the client, they record­ed a reduc­tion in over­all annual…