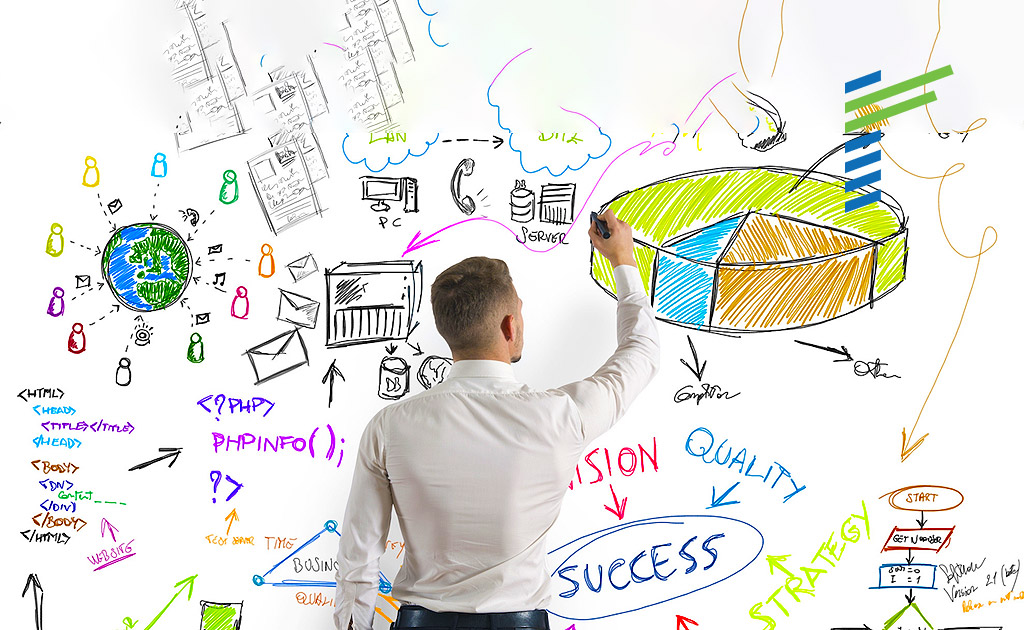 Strategy Solutions: The Path to Achieving Business Aspirations
Strategy Solutions: The Path to Achieving Business Aspirations
Strategy Solutions: The Path to Achieving Business Aspirations
A well-crafted business strategy provides the roadmap to achieve its aspirations realising the mission and vision of a business.
It guides decision-making, helps to identify opportunities for growth, and mitigates risks, driving organisations towards their desired future state. Hence, business strategy is pivotal in bridging the gap between where organisations are and where they wants to be, effectively turning mission and vision into reality.
Renoir assists businesses to build an encompassing strategy, including strategic planning and alignment, competitive analysis, market entry strategy, corporate portfolio management, innovation strategy, and growth strategy. As part of the process, Renoir conducts comprehensive business and market analyses, providing insights on competition and industry trends, and suggests strategies to help achieve the business objectives of the organisation.
KEY CLIENT CHALLENGES
Some of the common challenges that clients face regarding their strategy development are as follows:
How can we ensure our business strategy aligns with our overarching corporate vision and mission?
What are the potential risks in our current strategy, and how can we mitigate them?
How can we maintain agility in our strategy to adapt to market changes?
Are we effectively communicating our strategy across all levels of the organization?
How can we integrate innovation into our business strategy?
Are we correctly identifying and prioritising our strategic initiatives?
Is our business strategy creating a sustainable competitive advantage?
How can we measure the success of our strategy effectively?
How do we ensure our strategy supports both short-term and long-term goals?
Are our resources adequately allocated to support our strategic objectives?
Renoir helps pave the way for sustainable growth, profitability, and resilience. We provide a clear roadmap for the organisation, outlining what it aims to achieve and how it plans to get there. By aligning business operations with strategic goals, it helps to improve efficiency, foster innovation, and build competitive advantage. Let's talk.
Focus on real outcomes
At Renoir, we have over 20 years of experience in designing business strategies and deliver improved business outcomes. We assist businesses in maximising their return on investment by identifying opportunities across their entire value chain and providing practical, sustainable solutions.

Our team of experts in change management ensures that the new ways of working are quickly adopted by the organisation, resulting in a new culture of working.
Measurable Results
Our methodology enables to quickly analyse opportunities in any business and commits to delivering real organisational and revenue outcomes.

We will analyse how your company can most effectively improve its strategy across your value chain and build a practical program with you to implement solutions that increase value.
Experts in Adoption
As part of the engagement, Renoir has more than 20 years' experience in taking projects to full adoption using our behavioural and cultural change methodologies.

This approach guarantees that we leave the organisation and your people with the ability to continue growing value long after the project is delivered.
Design and deliver a future of growth
Realise your full potential and long-term value. Reframe the future, together with us.
How to overcome employee resistance to strategic planning
At a Glance The best managed companies tend to engage in continuous strategic planning. Strategic planning should be a flexible and dynamic process that…
Business strategy: Execute or perish
At a Glance Effective strategy execution requires companies to leverage their unique competencies and customer value propositions. Successful strategy execution correlates with an increase…
Organisational Fitness Profile roadmap: How to become a fit organisation
At a Glance Unfit organisations, or those that are unable to adapt quickly to rapid changes in technology, fierce competition, and evolving global policies,…