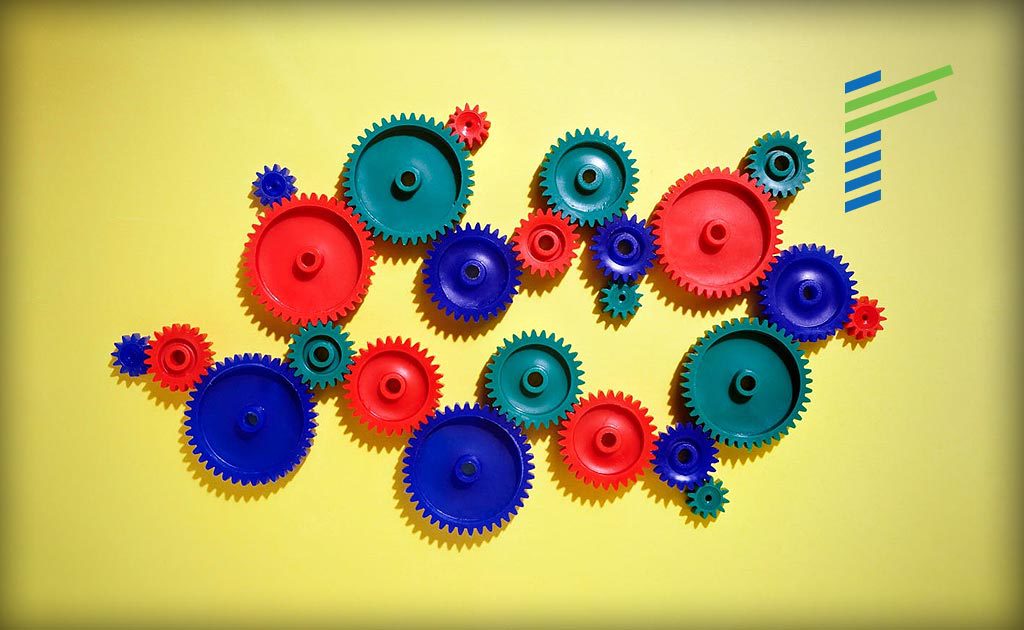 Bridging Strategy & Operations: Enhancing Profitability with an Optimised Operating Model & Lean Processes
Bridging Strategy & Operations: Enhancing Profitability with an Optimised Operating Model & Lean Processes
Bridging Strategy & Operations: Enhancing Profitability with an Optimised Operating Model & Lean Processes
In a strategic context, the Operating Model is the bridge that links a company's strategy to its day-to-day operations. It ensures that resources are effectively allocated, processes are streamlined, and responsibilities are clearly defined, leading to improved productivity and cost efficiency.
An operating model is pivotal to a business's ability to effectively respond to market disruptions. It encompasses the processes, structures, and cultural behaviours that dictate how an organisation functions, ensuring that resources are optimally utilised, and strategies are effectively executed.
In the face of disruption, a well-structured operating model acts as a guide, ensuring the organisation remains agile, swiftly adapting to changing circumstances. By having clear guidelines on roles, responsibilities, and decision-making processes, businesses can maintain alignment between strategy and operations, facilitating quick, cohesive responses to unforeseen challenges.
When disruptions arise, organisations with a robust operating model can better gauge their capabilities, align their workforce, and streamline their resources towards achieving new objectives.
Such clarity reduces internal friction and speeds up decision-making. By embedding flexibility and adaptability into the very fabric of operations, a business is well equipped to handle current disruptions and can anticipate and navigate future market shifts with confidence.
KEY CLIENT CHALLENGES
Some of the challenges that clients face regarding their operating model are as follows:
How can we ensure our Operating Model becomes a strategic asset in times of disruption and fosters innovation and transformation?
How do we manage change when transitioning to a new Operating Model?
How do we ensure our Operating Model is customer-centric?
How can our Operating Model increase operational efficiency and cost reduction?
How can our Operating Model support scaling up or down as needed?
How do we measure the effectiveness of our Operating Model?
How do we track and manage risks associated with our Operating Model?
How can our Operating Model support our digital transformation initiatives?
How do we maintain the culture and values of our company while implementing a new Operating Model?
Operating models have underlying enablers that are perhaps not immediately obvious. Technology and the ability to automate, measure and track is critical, whilst strong governance should drive compliance, risk management, and ensure ethical behaviour.
Renoir can help assess your operating model and identify and implement opportunities to refine and improve your customer-centricity and business processes. This way, your organisation can achieve its strategic objectives, increase profitability, and build a sustainable and future-proof foundation for growth and success. Let's talk.
OTHER OPERATIONAL EFFECTIVENESS PRODUCTS
Focus on real outcomes
At Renoir, we have over 20 years of experience in designing and implementing improved Operating Models and deliver improved business outcomes. We assist businesses in maximizing their return on investment by identifying opportunities across their entire value chain and providing practical, sustainable solutions.

Our team of experts in change management ensures that the new ways of working are quickly adopted by the organization, resulting in a new culture of working.
Measurable Results
Our methodology enables to quickly analyse opportunities in any business and commits to delivering business outcomes.

We will analyse how your company can most effectively improve across your value chain and build a practical program with you to implement sustainable solutions.
Experts in Adoption
As part of the engagement, Renoir has more than 20 years' experience in taking projects to full adoption using our behavioural and cultural change methodologies.

This approach guarantees that we leave the organisation and your people with the ability to continue growing value long after the project is delivered.
Accelerate excellence in your operations
Harness opportunities and optimise your capabilities to achieve desired outcomes.