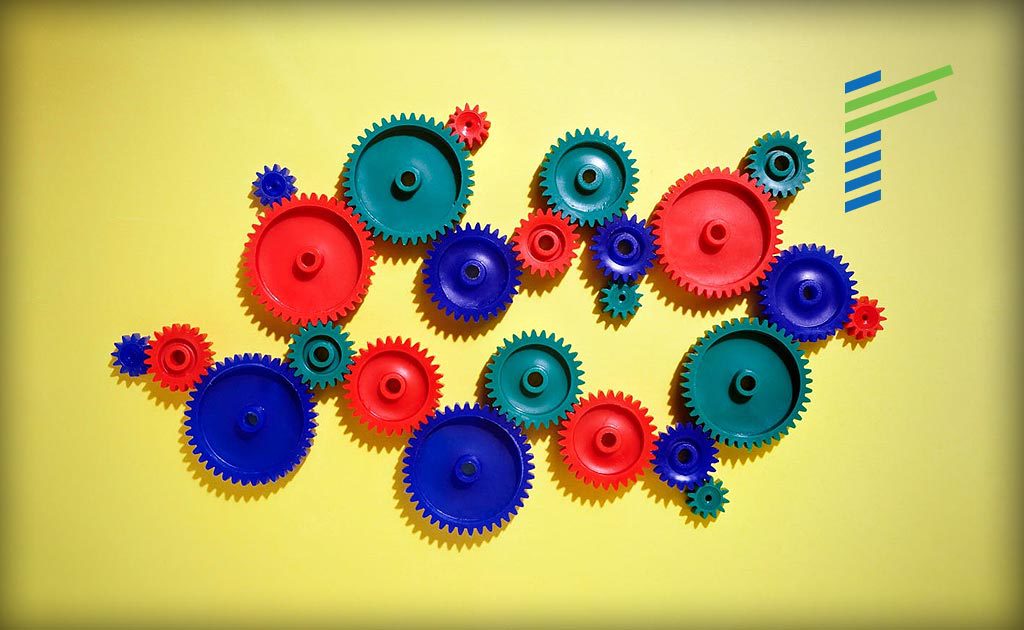 Your Oper­at­ing Mod­el: Build a Future-Proof Foun­da­tion for Busi­ness Success
Your Oper­at­ing Mod­el: Build a Future-Proof Foun­da­tion for Busi­ness Success
The increase in busi­ness com­pe­ti­tion these days is unde­ni­able. Dis­rup­tion is affect­ing entire sec­tors of busi­ness with the onslaught of new tech­nolo­gies and oper­at­ing mod­els. With new chal­lengers con­stant­ly enter­ing the fray, busi­ness­es must not only stay on their toes but also be pre­pared to adapt and inno­vate at a momen­t's notice. The mar­ket is no longer a gen­tle stream, but rather a tur­bu­lent sea, where only those with a sharp strat­e­gy, a clear vision, and a relent­less dri­ve to suc­ceed can hope to weath­er the storm and emerge victorious.
Busi­ness­es that oper­ate with a well-defined and opti­mized oper­at­ing mod­el have a bet­ter chance of suc­ceed­ing in a fierce­ly com­pet­i­tive envi­ron­ment, for exam­ple by future­proof­ing through use of tech­nol­o­gy and automa­tion. Over­all, a good oper­at­ing mod­el pro­vides a clear frame­work for how the orga­ni­za­tion should func­tion in order to achieve its goals.
An oper­at­ing mod­el defines the process­es, sys­tems, con­trols and resources that are nec­es­sary for the orga­ni­za­tion to cre­ate, deliv­er, and cap­ture val­ue. It also out­lines the roles and respon­si­bil­i­ties of dif­fer­ent func­tions and indi­vid­u­als with­in the organization.
Our busi­ness can­not respond quick­ly to changes in the mar­ket or chang­ing cus­tomer preferences.
Our oper­at­ing mod­el does not pri­ori­tise the needs of our customers.
We under­stand con­cepts of use of tech­nol­o­gy and automa­tion to improve our oper­at­ing mod­el, but we don't know where to start.
Our lack of capa­bil­i­ty to inno­vate is affect­ing our ambi­tion to stay competitive.
Our oper­at­ing mod­el is no longer suit­ed to achieve our strate­gic goals.
We lack the tech­no­log­i­cal capa­bil­i­ty to update our oper­at­ing model.
Oper­at­ing mod­els have under­ly­ing enablers that are per­haps not imme­di­ate­ly obvi­ous. Tech­nol­o­gy and the abil­i­ty to auto­mate, mea­sure and track are crit­i­cal, whilst strong gov­er­nance should dri­ve com­pli­ance, risk man­age­ment and ensure eth­i­cal behaviour.
By focus­ing on the key ele­ments of their oper­at­ing mod­el and con­tin­u­ous­ly refin­ing and improv­ing their process­es, busi­ness­es can achieve their strate­gic objec­tives, increase prof­itabil­i­ty, and build a sus­tain­able and future-proof foun­da­tion for growth and success.
Oper­a­tional Excel­lence Products
Focus on real outcomes
At Renoir, we have over 20 years of expe­ri­ence in design­ing and imple­ment­ing improved Oper­at­ing Mod­els and deliv­er improved busi­ness out­comes. We assist busi­ness­es in max­i­miz­ing their return on invest­ment by iden­ti­fy­ing oppor­tu­ni­ties across their entire val­ue chain and pro­vid­ing prac­ti­cal, sus­tain­able solutions.

Our team of experts in change man­age­ment ensures that the new ways of work­ing are quick­ly adopt­ed by the orga­ni­za­tion, result­ing in a new cul­ture of working.
Mea­sur­able Results
Our method­ol­o­gy enables to quick­ly analyse oppor­tu­ni­ties in any busi­ness and com­mits to deliv­er­ing busi­ness outcomes.

We will analyse how your com­pa­ny can most effec­tive­ly improve across your val­ue chain and build a prac­ti­cal pro­gram with you to imple­ment sus­tain­able solutions.
Experts in Adoption
As part of the engage­ment, Renoir has more than 20 years' expe­ri­ence in tak­ing projects to full adop­tion using our behav­iour­al and cul­tur­al change methodologies.

This approach guar­an­tees that we leave the organ­i­sa­tion and your peo­ple with the abil­i­ty to con­tin­ue grow­ing val­ue long after the project is delivered.
Accel­er­ate excel­lence in your operations
Har­ness oppor­tu­ni­ties and opti­mise your capa­bil­i­ties to achieve desired outcomes.