We're help­ing oil and gas com­pa­nies fuel growth along the entire hydro­car­bon val­ue chain, both upstream and downstream.
Our Exper­tise in Oil and Gas Consulting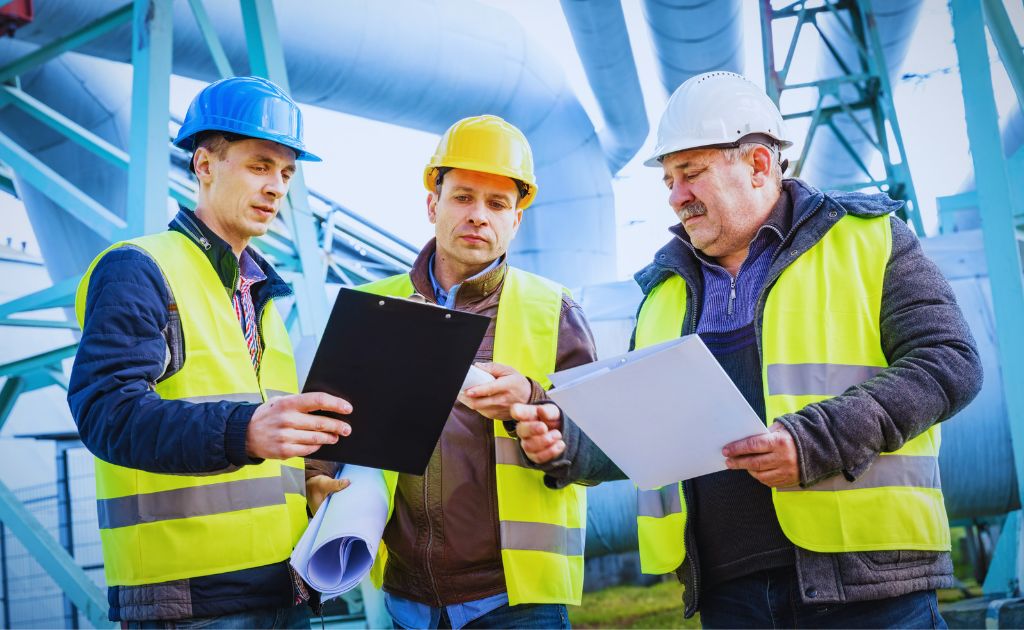 Our oil and gas con­sult­ing ser­vices are designed to help com­pa­nies in the oil and gas indus­try max­i­mize their prof­its and stream­line their operations.
Renoir Con­sult­ing
HOW WE HELP CLIENTS
Oil and gas has been the lifeblood of the mod­ern world for more than a cen­tu­ry, fuelling economies and pro­vid­ing ben­e­fits to bil­lions of peo­ple glob­al­ly.

The indus­try has tra­di­tion­al­ly faced sev­er­al unique challenges:
Many of the industry's prod­ucts such as crude oil, fuels, and var­i­ous petro­chem­i­cals are inter­na­tion­al com­modi­ties with prices deter­mined by glob­al sup­ply and demand. Oper­a­tors can only impact pro­duc­tion and cost to man­age margin.
The num­ber of coun­tries pledg­ing to achieve net zero emis­sions in the com­ing decades con­tin­ues to grow. Renew­able ener­gy sources are expect­ed to increase more than five­fold by 2050, which will direct­ly eat into glob­al oil production.
Giv­en the envi­ron­men­tal, per­son­al, and rep­u­ta­tion­al impact, tight con­trol of Health, Safe­ty, Secu­ri­ty, and the Envi­ron­ment (HSSE) is need­ed to avoid risk to the envi­ron­ment and people.
Devel­op­ing hydro­car­bon assets and pro­cess­ing facil­i­ties requires sig­nif­i­cant cap­i­tal invest­ment. Once devel­oped, assets need to be man­aged in a safe and cost-efficient man­ner to pro­long commerciality.
The indus­try is at a cross­roads as the piv­ot to renew­able sources of ener­gy gains sig­nif­i­cant momen­tum. These risks are fur­ther exac­er­bat­ed by the geopo­lit­i­cal sen­si­tiv­i­ties of hydro­car­bon pro­duc­tion. Volatil­i­ty is a con­stant in this industry.

Renoir can help. By har­ness­ing over 25 years of industry-tested knowl­edge, method­olo­gies and tools, we help our clients over­come these chal­lenges to deliv­er sus­tain­able results by:
Elim­i­nat­ing waste through more effec­tive man­age­ment sys­tems and busi­ness process­es to ensure cost effec­tive­ness, there­by reduc­ing pro­duc­tion loss­es and opti­mis­ing costs
Adopt­ing meth­ods and prac­tices to ensure cap­i­tal projects are deliv­ered on time and on budget.
Devel­op­ing a cul­ture of dis­ci­pline and struc­ture with­in man­age­ment sys­tems that ensure HSSE tar­gets are met and exceeded
Exploit­ing dig­i­tal tech­nolo­gies to sup­port effi­cient work­ing prac­tices and busi­ness processes.
Expe­ri­ence in deliv­er­ing excep­tion­al out­comes and sus­tain­able change
Out­per­formed vs Com­mit­ted Results
We are a glob­al man­age­ment con­sul­tan­cy that deliv­ers excep­tion­al out­comes and sus­tain­able change.
Renoir Con­sult­ing
Our Oil and Gas Con­sult­ing Experts
Col­lab­o­rate With Us
Our con­sult­ing process is designed to be col­lab­o­ra­tive and transparent.

We work close­ly with our clients to under­stand their unique needs and devel­op cus­tomized solu­tions to help them achieve their goals.

Read more insights to under­stand how we help our clients.
Ready to take your oil and gas oper­a­tions to the next level?
Con­tact us now to sched­ule a con­sul­ta­tion with our expert con­sul­tants and find out how we can help you max­i­mize your prof­its and opti­mize your operations.