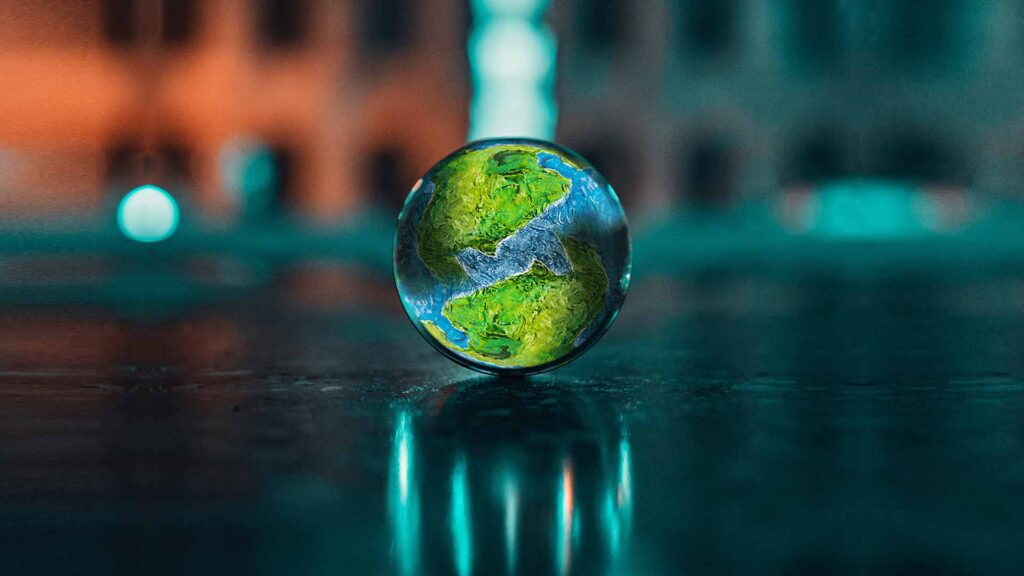 Drive growth and sustainable value to all stakeholders.
Drive growth and sustainable value to all stakeholders.
Companies are conscious about the need and importance to become sustainable. After all, securing the longevity of our planet and enhancing the prosperity of society for future generations matters to us all. For many companies however the sustainability journey is a challenge.
A sustainability journey involves many stakeholders, business functions, and regulatory frameworks. It requires investment, operational changes, and cultural shifts. The sustainability journey is a constantly evolving one, as new technologies, best practices, and customer expectations emerge.
Companies face challenges in aligning internal stakeholders, measuring, and reporting sustainability impacts, and establishing the harmony between economic, social, and environmental responsibilities. It is testing for companies to measure and benchmark their progress and communicate their impact to stakeholders.
Stay ahead of the curve and carefully plan your approach, so that you have a more effective sustainability journey. Understand the challenges and quantify the benefits, so that you can communicate clearly, build trust, and maximise the opportunities that a thorough sustainability strategy covering material Economic and ESG factors, can bring for your company, customers, and shareholders.
Which ESG topics really matter to my business, what are the best practices and how do I integrate ESG into my governance, business model, and culture?
How do we develop a comprehensive ESG strategy with clear targets and initiatives?
How do we develop a science-based Net Zero strategy with reliable GHG emissions assessment and use the TCFD framework?
How do we move toward a sustainable supply chain?
How can we get access to sustainable finance, and how does a company's ESG rating impacts such opportunities?
How is the sustainability reporting landscape evolving, which reporting standards should I use and how do I use them?
Committing to ESG principles can drive long-term business success. By prioritizing the well-being of the planet and its people, companies can remain competitive, build a strong brand reputation, attract, and retain top talent, and increase consumer loyalty. Additionally, ESG practices can drive innovation, reduce risks and cost of capital, as well as enhance long-term financial performance.
Building this capability will enhance ESG performance and allow companies to effectively align their business practices with their sustainability goals, which is an essential element of any successful ESG transformation.
With strong leadership and a culture of continuous improvement, companies can not only meet their ESG objectives but also inspire positive change and and lead the transition to a more sustainable future / world.
From strategy to reporting, Renoir Consulting offers end-to-end ESG transformation services, including:
ESG Excellence
We have established Centers of ESG Excellence, utilizing best-in-class but also best-fit tools for your company, informed by a wealth of experience in successfully delivering ESG solutions.
Beyond Strategy
We do much more than develop and deliver strategies and roadmaps. We are management consultants at heart, which means that we analyse how ESG can deliver value specifically for your company and situation. However, a strategy needs to deliver on its promise. We help you achieve this. We deliver real results in partnership with our clients through the implementation of ESG related initiatives.
Experts in Adoption
As part of the engagement, Renoir has more than 20 years' experience in taking projects to full adoption using our behavioural and cultural change methodologies. This approach guarantees that we leave the organization and your people with the ability to continue to grow value long after the project is delivered.
Want to know more? Let's talk.
Let us help you navigate the increasingly demanding ESG landscape.
Financed Emissions: Key for Financial Institutions' ESG Transformation
At a Glance Measuring financed emissions is a practical initial step for financial institutions to demonstrate their commitment to sustainability and identify climate-related risks….
Part II. TNFD for Financial Institutions
Navigating the path to Nature-Related Financial Disclosures We are running a series of articles on the Taskforce on Nature-Related Financial Disclosures (TNFD). In the…
Part I. TNFD for Financial Institutions
Navigating the path to Nature-Related Financial Disclosures We are running a series of articles on the Taskforce on Nature-Related Financial Disclosures (TNFD). In this…